August 14, 2012
This year's lineup features a mix of internationally renowned artists and homegrown Iowa talent. The artists span an enormous range of styles and genres; folk, rock, punk, pop, rockabilly, funk and so much more! This announcement is only the second of more acts, since the festival is set to feature over 130 acts playing in over twenty different venues around Ames. The second lineup announcement is below.
Lincoln, Nebraska based UUVVWWZ have been compared to the likes of Deerhoof, Captain Beefheart and Bow Wow Wow. UUVVWWZ occasionally tours and plays mostly in the Lincoln and Omaha areas after the release of their debut album and will make a trip to Ames to play in the wake of a new album and more extensive touring.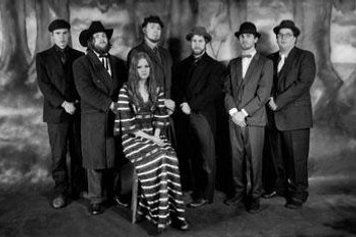 Old Scratch Revival Singers,  is a seven piece band who plays acoustically. Their songs explore the ideas of the original project and thoughts on life. Old Scratch Revival Singers influences include a variety of American roots such as bluegrass, ragtime and gospel. Members include Brooks Strause who played last year's festival.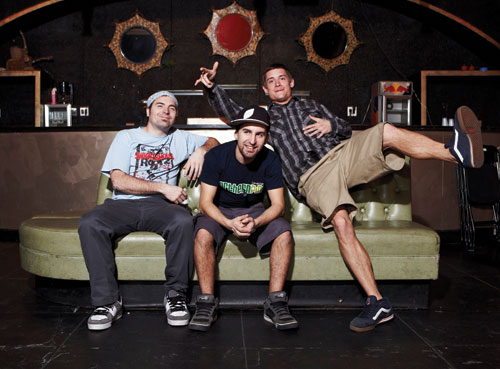 Reggae-Rock fusion band Jon Wayne and the Pain from Minneapolis brings a mix of reggae, rock and dub with some electronic dance elements to the variety of sounds in the Maximum Ames Music Festival lineup. The band tours frequently and their stop at the festival will provide a unique sound and experience for those attending the festival.
Phoenix L'Amour brings her burlesque routine to the festival. The Des Moines performer and founder of St. Vitus and the Taxi Dancers also performs with the touring group Super Happy Funtime Burlesques, heads the Iowa School of Burlesque producer of Burlesque, Baby!!! will offer a one of a kind event to the festival. Phoenix L'Amour has toured regulary since 2009 and performs with a wide range of entertaining from comedy to the provoking.
BeJae Fleming began playing the blues in Texas and became known for her blues guitar playing and lyric writing abilities. She has toured a range of events from the small shops to large stages and will share her critically acclaimed act to festival goers. Born in North Carolina, BeJae Fleming provides a Midwestern influence on the roots rock scene and plays regularly in the Ames area.
LINEUP ANNOUNCEMENT

Mutts
Motivated